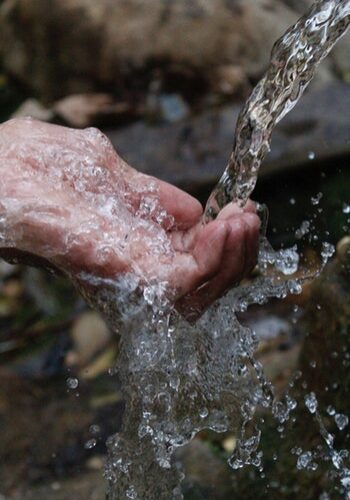 Reviews About Our
Ozone Generators and Other Products
The testimonials below reflect only some of the people, who have chosen to write to me about my products. These are candid and unedited comments. I will express both satisfaction and dissatisfaction, and that's a good thing. I appreciate honest and direct responses in order to provide my customers with better products and service.
If you would like to share your own experience,
please send a note to: customerservice@revolutionozone.com
I have been a customer of Mr. Wells for around 8 years. I needed parts for my Triple O unit and needed a source that was easy to deal with and would send items to my home. I found Mr. Wells and thought that I would give him a try. Mr. Wells was definitely learning the ozone business when I first started buying items from him. I stuck with Mr. Wells because he was always improving, he stood behind his products and I knew that if he stayed in business I would have an outstanding source of products for my Triple O units. To me, it is not whether you are perfect in what you do and sell but how you stand behind your products.
I never felt cheated or disappointed with any transaction with Mr. Wells. If I bought 2-check valves, and some of his early check valves were not all that good, and called Mr. Wells and told him about the problem, he would say, "yep they did suck but I have a new version and I will send you 4 at no charge". He was always trying to improve and would stand behind his products.
Ozone generators were so expensive that I contemplated giving up on my Triple O units. I have two units and at about $180 for 18 months each, I was spending $20 a month on Ozone generators without purchasing any other repair parts for my systems. Now with the replacement lamps in my ozone generators costing about $105 including tax, my monthly cost is down to $11.67, a savings of over 40%.
I bought one of the flow meters offered by Mr. Wells. I made a test stand that included the flow meter and a pressure gauge and now I can check out both of my units in about 2-minutes.
Mr. Wells has always been generous with his technical help. He ignores the concept of "If you know what I know then you don't need me". If I know all that you know it just makes me a better troubleshooter of my units and I always buy my repair parts from Mr. Wells.
Well I think that I am going to stop here, I do not want Mr. Wells to get a big head.
Mountain Center, CA